So...I am not super great at shopping bans. I prefer to work at "shopping diets"...aka "buying less". Sometimes though, I just get into "Treat Yo Self!" mode.
And honestly? As long as I'm not breaking any laws, ethical codes I've bound myself to (Matt Bomer? Girl, no, DO NOT treat yo self, marriage!), or blowing up our budget, Imma do it.
So here are the highlights from Treat Yo Self Week.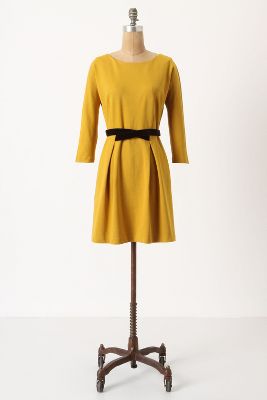 Anthropologie Fluted Ponte Dress--I bought this from the Effortless Anthropologie Trade Market for way less than I almost paid on ebay. Rumor is that it's WAY big though...if the XS still fits, I may treat myself to the
blue version
when it goes on sale.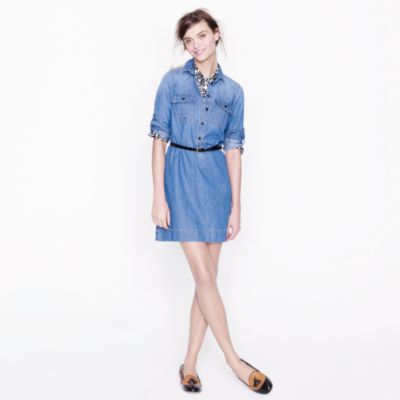 J Crew Workwear Shirtdress--J Crew is running 25% off of sale in store, and they let me use my educator discount on top of it. This shirtdress was marked $69.99 and I believe I got it for $44. ::high fives self::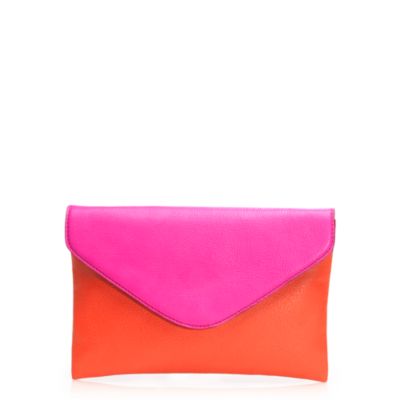 But the real steal was this little number...marked to $39.99 in store, 25% off makes it $30, extra 15% off brought it to $25.50. NOW THAT'S WHAT I'M TALKIN' 'BOUT! I almost bought the green/blue one too...managed to hold myself back.
I also grabbed a tank top to wear under the denim dress and some lipstick in a color I'd been wanting. Sidenote: if you ever feel the need to have strangers compliment you, go into Sephora. The lady at the checkout counter told me I had "absurdly beautiful" skin...AFTER I had already bought the lipstick so I didn't feel like I was being sold to. I almost hugged her.
Gotta run, time for that mimosa with Donna!