Ok, all of you who have told me that since reading my blog, you've established a wishlist at Anthropologie, LISTEN UP!
Roxy at Effortless Anthropologie is sponsoring a
giveaway
of a $100 Anthropologie gift card! Woah Nelly! All you have to do is become a public follower and then comment on the giveaway post with what you'd do with the money.
I'd buy these: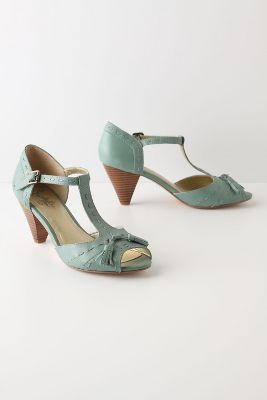 The
Sloane T-Straps
in green.
She's also giving away a $250 giftcard if you enter her Polyvore "Show Your Style" Challenge, which you can read about in the same post.
What are you waiting for? Get over there! (If you win, you better split it with me.)