Are you just dying to see my favorite things from the month of May? Lie to me and say yes. Here we go:
Two nail polishes won my affection this month...for the first 3 weeks I wore OPI's Aphrodite's Pink Nightie, which is an "oldie but goodie" and reliable for when you're tired of dark winter colors but can't justify moving to the super-bright summer colors yet.
Next up was Essie's California Coral...speaking of "super-bright", this is it.
More speaking of super-bright, I've been wearing Maybelline's Coral Crush lipstick a lot.
I hate carrying lipstick around in my bag because I'm terrified that it will totally melt and leave a giant mess. So instead, when the color starts to wear off, I put on Bare Minerals Buxom in Melonie:
Melonie is on the right, Margarita (the more purple shade) is on the left. It's also really pretty, I have them both!
So my skin has been acting kinda "weird" this spring, and by weird I mean "YOU ARE THIRTY! Why are you breaking out like you're 14?" All of the stuff formulated for teenagers just makes me itchy and miserable and doesn't seem to actually help. The stuff below at least has it back under control, although I'm yearning for February, when my skin actually looked pretty good.
The Clarisonic Deep Pore Cleansing Brush--I found this brush to be softer and "squishier" than the regular ones, which maybe means it can get into my pores better? Who knows...but it seems to be working...
Skinceuticals Blemish + Age Defense Serum--the active ingredient in this is 1.5% salicylic acid, which is slightly stronger of a formulation than usual, but I don't find it to be too drying. Maybe it's because of the anti-aging ingredients that they add?
Lumene Vitamin C brightening serum--also helps with the dryness.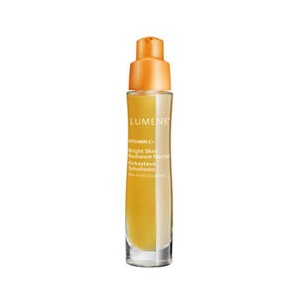 My hair has also been a little bit of a "challenge". The stylist I saw to get my bangs also cut some really weird layers into my hair. Well, less "layers" and more "one blunt chin length layer above my right-around-the-shoulders main length". It looks kinda weird (very "cheap knockoff of the Rachel from the 90s") unless styled just right, and the shorter length also makes it more prone to get wavy in the lovely DC humidity. In short, I hate it. I am going to go get it fixed by a real stylist ASAP--finally found where my beloved Max moved to after he left Kibana and will call him in June. Till then:
Organix Brazilian Keratin Masque--makes my hair less frizzy/wavy/bananas.
Also am making serious use of these Goody updo clips for days when I can't stand to look at my curling iron/straightener.
And finally, my summer lover...
No, that's not it...HERE WE GO:
Amazing. Try it with some sweetened condensed milk added, or one of those Starbucks Frappuccinos in a bottle, or just milk and some sweetener. LOVE.