The Princess and The Frog
This has become CJ's new favorite movie (replacing Ponyo and Finding Nemo). Good thing it's hilarious and has great music too. My favorite character is Charlotte. I'm pretty sure she grows up to be Blanche from the Golden Girls.
"I swear I'm sweatin' like a sinner in church!"
"Well, back into the fray! Wish me luck!"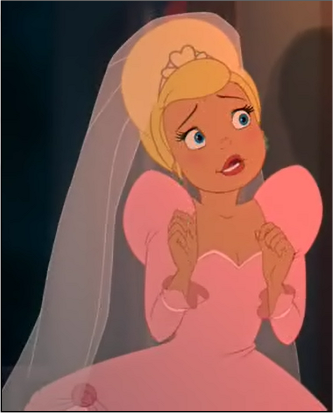 "PRINCE NAVEEN! YOUR SHY AND RETIRIN' BRIDE IS GETTIN' ANTSY!"
Anyway, back to the favorites.
OPI Hong Kong collection Lucky Lucky Lavender
The perfect shade of purple for my fingernails. (I've already switched to
OPI NLR52 Siberian Nights
for my toes, I may have a touch of Fall Fever.)
Vitamin Water Zero--no calories and doesn't taste like weird-fake-sugar (I'm looking at you, Gatorade G2.) I like the orange one best though Tom's tried (and liked) other flavors.
Murad Environmental Shield Vitamin C Infusion Home Facial Kit, Pure Vitamin C Powder and Treatment Gel, Cellular Replenishing Serum, 1 kit
I came home from the beach all broken out--too much sun/sand/sunscreen/liquor/etc. One application of this and it started to dramatically clear up. I was back to normal in 3 days.
Urban Decay Eyeshadow Primer Potion .34 fl oz (10 ml)
Because in 85% humidity, even powder eyeshadow melts right off my face without this magic potion that glues it on.
Boots Mediterranean Body Scrub, Almond, Pistachio & Olive 13.5 fl oz (400 ml)
This stuff is great. Super exfoliating, doesn't make me smell like a Little Debbie but nice and almondy, and I don't need to moisturize afterwards. (Extra super bonus--I got a kit with the scrub, body wash, and lotion on 75% off clearance at Target 3 weeks ago.) There is A LOT in the jar. I've used it all over my body at least 4 times now and it's not even half empty.
Milani Easyliner Retractable Pencil for Eyes, Espresso 02 1 ea
Instead of wearing mascara under my eyes (because again, in this kind of humidity, everything smears, even the most waterproof formula ever), I line them with this. I also sketch it lightly onto my eyebrows when they need a little boost.
What are your favorites for August? Anything I should try?